We have many friends and associates who often perform as guests at our concerts.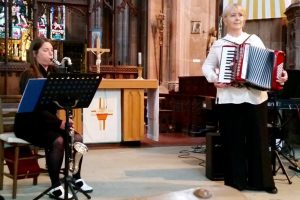 Sarah Laughton on bass clarinet joins Lizzie Perring on voice, keyboard and occasional accordion drone in a quirky repertoire of contemporary arrangements of medieval, baroque, impressionist and original music.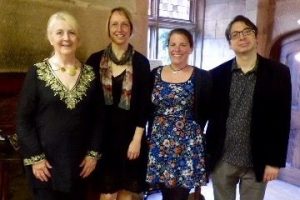 With arrangements and keyboard from Adam Hibberd, Favaio explores baroque repertoire with a contemporary twist. Their repertoire includes arias with flute obbligato from Bach Cantatas and from Purcell and Handel, with Lizzie Perring as vocalist, Elizabeth Marsh on flutes and Sarah Laughton on bass clarinet.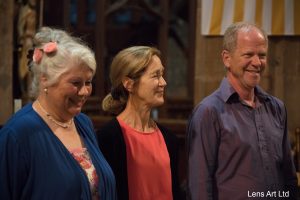 Zenith Harmony are a four part a cappella harmony group. They sing a variety of songs including Renaissance period madrigals, gospel and popular jazzy songs. They have a lot of fun and welcome new members.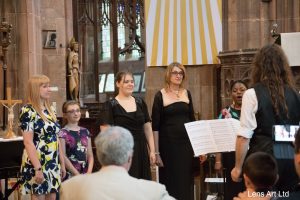 The UMCM Singers provides opportunities for UMCM's singing pupils to sing in a four part classical choir with keyboard accompaniment. Most recently they performed extracts from Purcell's Come Ye Sons of Art. The choir is conducted and directed by Andy and accompanied by Lizzie.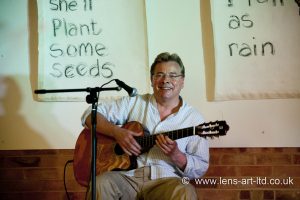 Born in the year in which The Girl from Ipanema was unleashed on the world, Marcellus approached the rhythms and melodies of Brazil from a classical background and has a wide repertoire of traditional and popular music ranging from bossa nova to samba rock.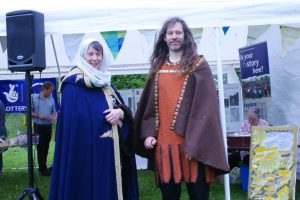 The Medieval Boyz are Andy Jones, Kate Andrew, Tom Briggs and Jane Pudsey. They sing sacred and secular music from the Medieval and Renaissance periods.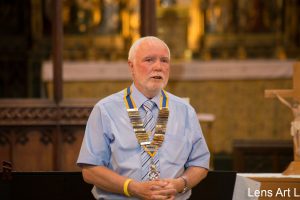 Kevin and Janet Vaughan of Lens Art Photography, Coventry, have taken pictures and video for us since day one, and have supplied nearly all of the images on this site and on our social networking pages. The picture above shows Kevin as President of Coventry Rotary.