We are very fortunate to have the support of professional concert and opera performers, who very generously give their time and experience to UMCM, helping and inspiring our musical learners by giving masterclasses and performing in our shows.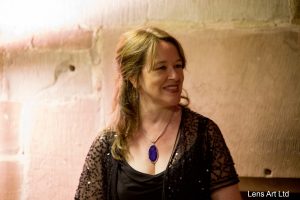 Katharine is a London based opera singer, vocal coach, and workshop leader. She has worked with many opera companies in the UK including English National Opera, Opera North, D'Oyly Carte and Opera della Luna. London West End credits include Iolanthe, Yeoman of the Guard and HMS Pinafore with D'Oyly Carte at the Savoy Theatre; and many English National Opera productions at the Coliseum, including La Bohème, Eugene Onegin and, most recently, The Mastersingers of Nuremburg, which won an Olivier Award in 2015.
Katharine also works as a 'West End' Vocal Coach at the Associated Studios in London, and has also worked as vocal coach for the TV series The Voice.
Cecilia is a concert pianist and teacher who performs and gives master classes internationally. Her Haydn recordings have been issued on disc by the BBC, with many of her performances being regularly broadcast across Chinese Television. She teaches piano both in UK and China, either in English or Mandarin. She also works as a solo, chamber and orchestral pianist and competition adjudicator.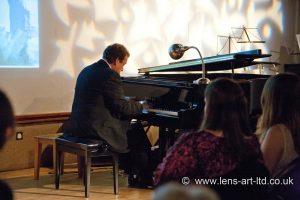 Antoine is one of Britain's most experienced conductors. He has conducted over 500 concerts with leading orchestras and ensembles in Europe and the Near East. He has recorded and broadcast for the BBC and international radio and television.
In 1996 Antoine founded the ensemble Oriflamme of which he is Director. He is also a pianist in demand as a soloist, accompanist and chamber musician, and as a composer, his song and instrumental cycle "Prelude, Chansons et Danse" were recorded on CD.
He has taught a range of courses in conducting and piano interpretation, and has received arts awards for conducting and raising standards in orchestral performance.
Coventry born pianist Darren Leaper has recorded for BBC Radio 3 and performed in several countries both as a soloist and with Cecilia. Alongside being an experienced piano teacher, Darren specialises in teaching music theory, keyboard and organ, and has been a piano competition adjudicator.
Darren is the director of the Scriabin Association.